Are you ready for the Commander? The new antique green BN038 375ml glass bottle is coming soon...
We heard you were looking for a bold glass bottle to dress up your product -- specifically, a 375ml antique green glass bottle with a crown finish -- so we went out and got it for you! You also said you wanted something smaller with a more a vintage feel to it and we think that antique green might be just the thing.
The Commander is specially designed to contain carbonated beverages such as:
And whether your product is sensitive to the light or not, the Commander's duty is to protect it. You said that you wanted to make a statement...We can assure you that the Commander will do just that. It is sturdy and it is worthy of its rank.
Accessorize it with the following closures:
Watch it beam with pride when it stands to attention as your potential clients walk by... amidst the wide array of other products. There is no pussyfooting around with the Commander. The Commander takes the lead and draws in the crowd.
You're not sure if this is the right bottle for you? Have you seen 2 of the latest trendsetters yet?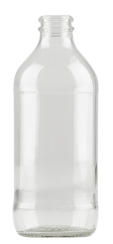 Pair it up with 26mm crown cap closures in red, black or gold, and your Booch will make no mistakes about its name!
Otherwise, if you are looking for a similar look colored in amber and holding a larger capacity, you might be more attracted to: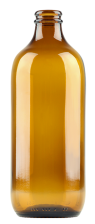 Fit the Hipster with a 26mm crown cap finish in red, black or gold, and watch it stand tall, for all to see!
So now, you're probably wondering if these bottles truly suit your needs? We can help you with these concerns. Our consultants at United Bottles & Packaging have the knowledge and experience to help you make the right decision.
And if you are curious to see other types of glass bottles from United Bottles & Packaging, don't forget to check out our catalogue to see which other styles look best for you.
Liked the info on this blog? Pull up a seat, make yourself comfy and read some more...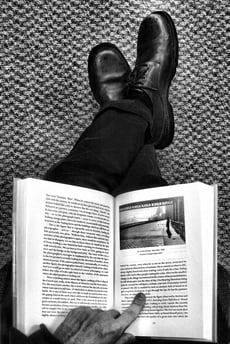 November 2016: How to choose unique glass packaging that will get them begging for your brew!

Don't get left behind...get some more tips and advice on packaging by subscribing to our blogs right here.